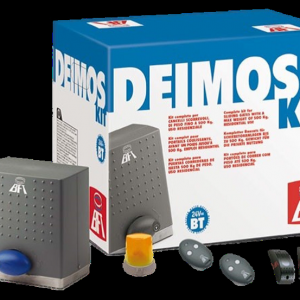 Quick View
Is a slide gate opener for residential applications and gates up to 1100 Lbs. & 75 feet in length and is versatile and safe. Kit Includes operator, control board, receiver, transmitter and one pair of photocells.
Continue Reading

BFT "Deimos" Slide Gate Operator Kit
Quick View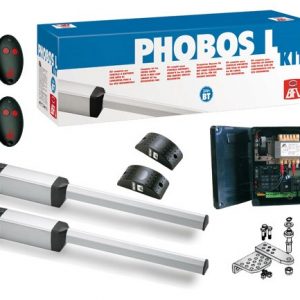 Quick View
Powered at 24V, this version has been specifically designed for simpler & faster installation in compliance with the latest safety standards. Includes a universal control panel for one or two 24V motors with a one wire limit switch for each motor, quick wiring through plug-in terminal strips, LCD display, crush prevention by electronic torque self-adjustment, built-in 63 remotes rolling code receiver, optional serial control management, solenoid electric lock & battery backup.
Continue Reading

BFT Phobos Electro-Mechanical Swing Gate Operator Kit